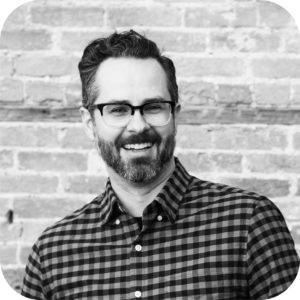 Josh James
Josh is one of the founding pastors of TRP. He is a graduate of Lancaster Bible College (BS, Bible Education), Westminster Theological Seminary (MAR, Biblical Studies), and Fuller Theological Seminary (PhD, Old Testament).
He is the primary teacher on Sunday evenings. Throughout the week, he spends most of his time haunting local coffee shops, meeting with people, and trying to write something (anything).
If you are a college or graduate student or if you live near a research library, you should tell the staff to buy his book, The Storied Ethics of the Thanksgiving Psalms (Library of Hebrew Bible/Old Testament Series; Bloomsbury). He gets $2.50 per copy sold, so you'd be helping to feed his children half of one meal.
Josh is married to Kate. She is an assistant professor of Physical Therapy at the University of Maryland Eastern Shore and a part-time clinician at her own practice, Driven Physiotherapy. Their main hobbies include eating good food and trying not to fall asleep while watching a good television series on Netflix/Hulu/Amazon Prime/HBO/Showtime. In their spare time, they talk about how nice it would be to go to the gym.
They have two kids (which means the aforementioned spare time is a myth), Abram (5) and Jude (3). They are both beautiful and charming young gentlemen, who enjoy art, sports, hitting each other, and being all cute and stuff.
Josh listens to podcasts (his favorites are This American Life, Radiolab, The Bible for Normal People, Homebrewed Christianity, and Truth's Table) and sports talk radio when he is in the car. And he reads a bunch of nerdy books about the Bible, you know, for fun.
Suzi Peterson
Professionally, Suzi serves as a special education teacher in Wicomico County. She holds a Bachelor of Science degree in Special Education from East Carolina University in Greenville, NC. (She is a proud Pirate!) Suzi is also a student at Fuller Theological Seminary, working toward a Master of Arts in Theology degree. 
Her responsibilities at TRP are widespread. She has been a part of the leadership team and is currently serving as an elder of TRP. She loves leading small groups where she is able to care for and foster relationships with many in our community. Her husband Tracy never knows when a large group of people will be appearing at their doorstep. She also plans a pretty mean party. So any dinner or get together that we have, Suzi is probably the one organizing it. For the last three years, Suzi has been helping TRP go beyond our walls and into the community with the creation of Summer Lunch at the Garden. She's passionate about discovering the needs in our city and leading folks to meet them effectively.
Suzi's favorite place to be is, without a doubt, the beach. She has no problems sunning herself for ten hours at a time. (Her dermatologist protests.) Her TV habit has been crushed by said seminary, but she loves to fit some shows in when she can. Suzi has been married to Tracy for almost 22 years. Together, they are parents to three amazing, practically grown children – Dori, Chloe, and Noah.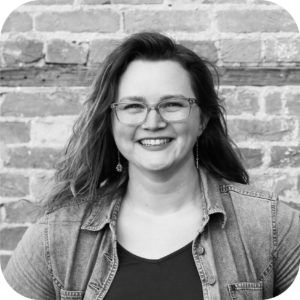 Tessa Stultz is TRP's Worship and the Arts Coordinator. She has her Bachelor of Fine Arts from Salisbury University, with a focus on graphic design.
email: tessa@restoresby.org