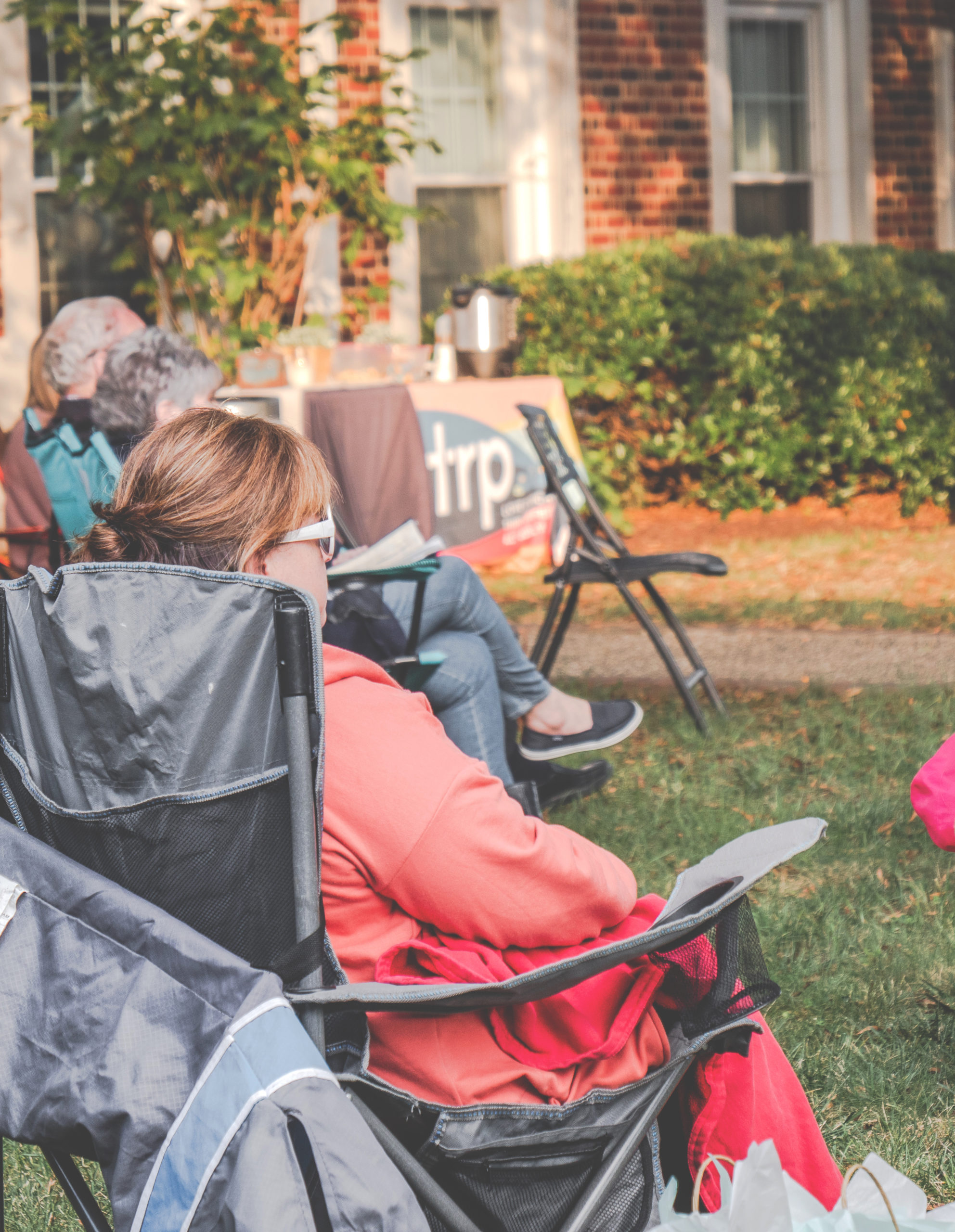 TRP affirms the vital role of scientific research in our world, and therefore, has sought to heed the advice of medical professionals on how to navigate the COVID-19 pandemic.
We do not believe COVID-19 is a "faith over fear" situation. At least, not necessarily so. We readily acknowledge that fear can sometimes leave us paralyzed, but "faith" should never replace "wisdom" when it comes to communicable viruses.
For the Fall, our services will be outdoors. Because we are able to maintain adequate spacing, and because we are outside, masks are optional for everyone.
When we are moved indoors (due to inclement weather or after the time change, darkness), everyone over age 3 will be asked to wear a mask, regardless of vaccination status. The adult service will be held in the Fellowship Hall to allow for more spacing between attendees. 
Because we will have ample room, we will continue to sing (masked) as a community when indoors.  
If communion is served, it will be individually packaged.
When we are inside, children under 3 will be in the nursery with masked volunteers and children 4 and older will remain masked and be in a classroom with masked volunteers.
If you have any questions on protocols and procedures, please contact us.