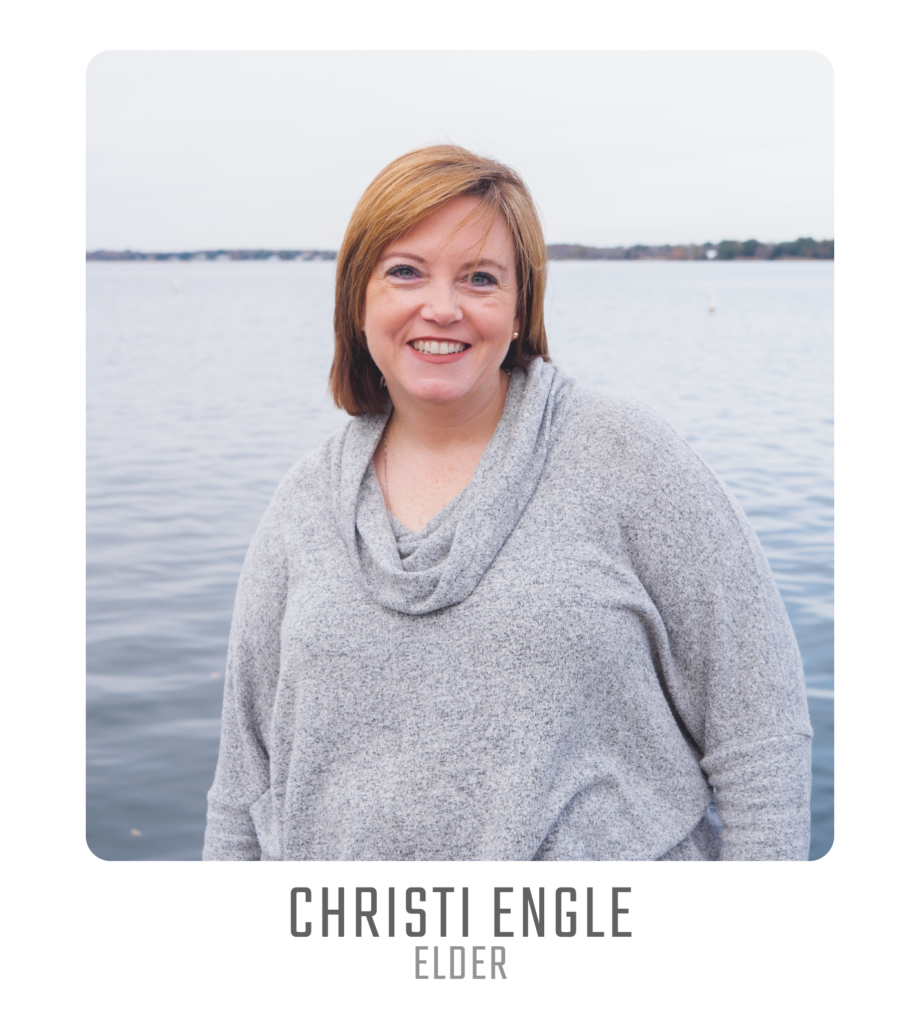 Christi is a transplant from Pennsylvania (affectionately known as "The Homeland") and likes to get back there as often as she can. She is a graduate of Lancaster Bible College where she holds a Bachelor's in Biblical Counseling. She is currently working at Salisbury Christian School as Director of Extended Care and is considering pursuing her Master's in a yet-to-be-determined counseling related major. 
Christi loves daytrips, sports radio,  the Enneagram, and feeding people. She loves to cook and bake equally and collects recipies that contributes to her Asian-Mennonite-Tex/Mex fusion (I know, weird).
Christi is an Enneagram 6w7 with some 9 flavor thrown in there and is happy to talk with you further if you're into shadow self, contemplative prayer, and why you are the way you are (You know, light, easy-breezy conversation.)
She and Josh (a firefighter/paramedic and free lance sign language interpreter) have been married for almost 23 years. They're parents to Luke and Nathan who are wonderful and complex and so very different from each other, and super tall. 
Email: cengle10@comcast.net (which she does NOT check regularly).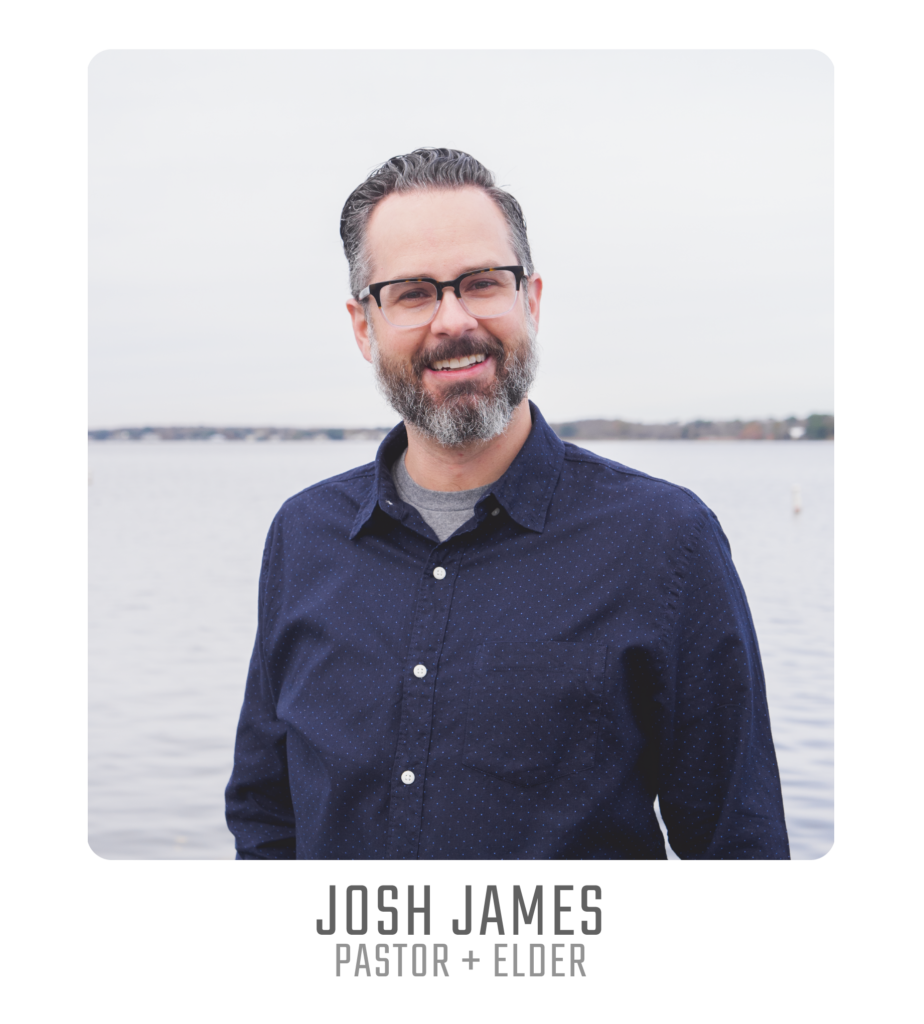 Josh is one of the founding pastors of TRP. He is a graduate of Lancaster Bible College (BS, Bible Education), Westminster Theological Seminary (MAR, Biblical Studies), and Fuller Theological Seminary (PhD, Old Testament).
He is the primary teacher on Sunday evenings. Throughout the week, he spends most of his time haunting local coffee shops, meeting with people, and trying to write something (anything).
If you are a college or graduate student or if you live near a research library, you should tell the staff to buy his book, The Storied Ethics of the Thanksgiving Psalms (Library of Hebrew Bible/Old Testament Series; Bloomsbury). He gets $2.50 per copy sold, so you'd be helping to feed his children half of one meal.
Josh is married to Kate. She is an assistant professor of Physical Therapy at the University of Maryland Eastern Shore and a part-time clinician at her own practice, Driven Physiotherapy. Their main hobbies include eating good food and trying not to fall asleep while watching a good television series on Netflix/Hulu/Amazon Prime/HBO/Showtime. In their spare time, they talk about how nice it would be to go to the gym.
They have two kids (which means the aforementioned spare time is a myth), Abram (5) and Jude (3). They are both beautiful and charming young gentlemen, who enjoy art, sports, hitting each other, and being all cute and stuff.
Josh listens to podcasts (his favorites are This American Life, Radiolab, The Bible for Normal People, Homebrewed Christianity, and Truth's Table) and sports talk radio when he is in the car. And he reads a bunch of nerdy books about the Bible, you know, for fun.
email: josh@restoresby.org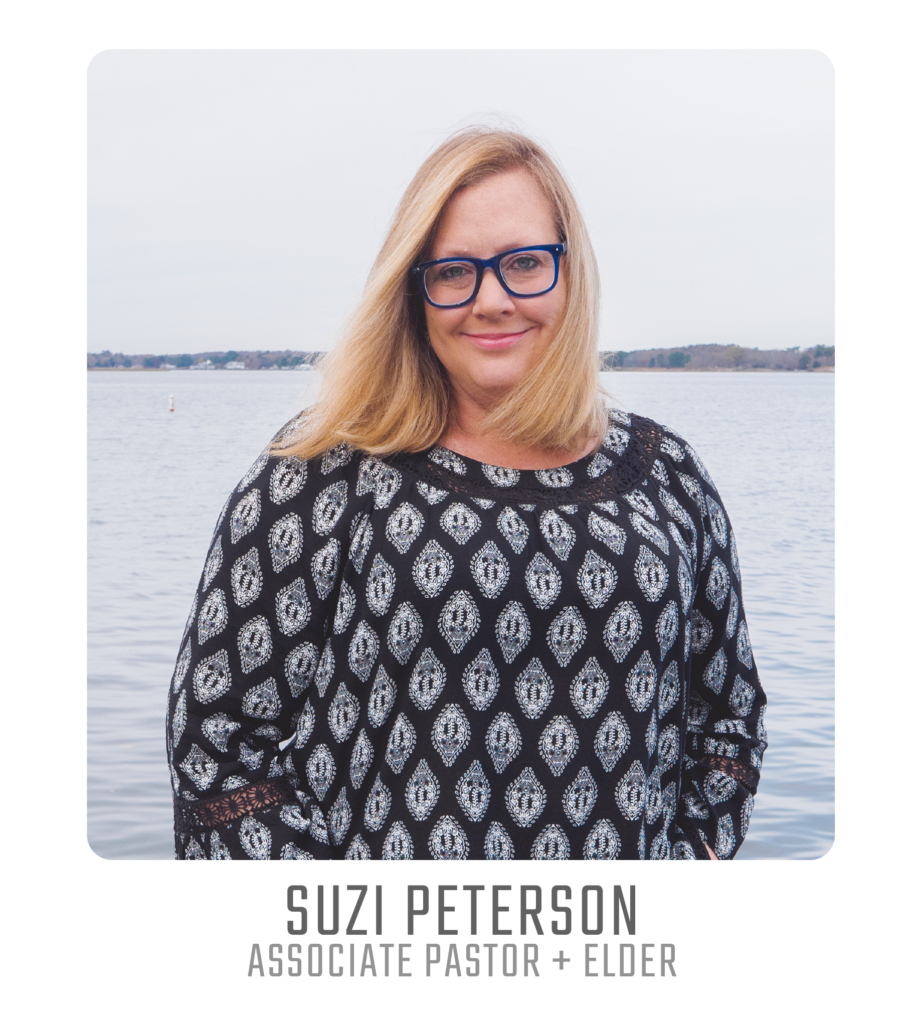 Professionally, Suzi serves as a special education teacher in Wicomico County. She holds a Bachelor of Science degree in Special Education from East Carolina University in Greenville, NC. (She is a proud Pirate!) Suzi is also a student at Fuller Theological Seminary, working toward a Master of Arts in Theology degree.
Her responsibilities at TRP are widespread. She has been a part of the leadership team and is currently serving as an elder of TRP. She loves leading small groups where she is able to care for and foster relationships with many in our community. Her husband Tracy never knows when a large group of people will be appearing at their doorstep. She also plans a pretty mean party, so any dinner or get together that we have, Suzi is probably the one organizing it. For the last four years, Suzi has been helping TRP go beyond our walls and into the community with the creation of Summer Lunch at the Garden. She's passionate about discovering the needs in our city and leading folks to meet them effectively.
Suzi's favorite place to be is, without a doubt, the beach. She has no problems sunning herself for ten hours at a time. (Her dermatologist protests.) Her TV habit has been crushed by said seminary, but she loves to fit some serial killer documentaries in when she can. Suzi has been married to Tracy for almost 23 years. Together, they are parents to three amazing, practically grown children – Dori, Chloe, and Noah. She has two dogs, Luka and Harry. Harry (who is hairless) is helping her cope with her kids leaving the nest.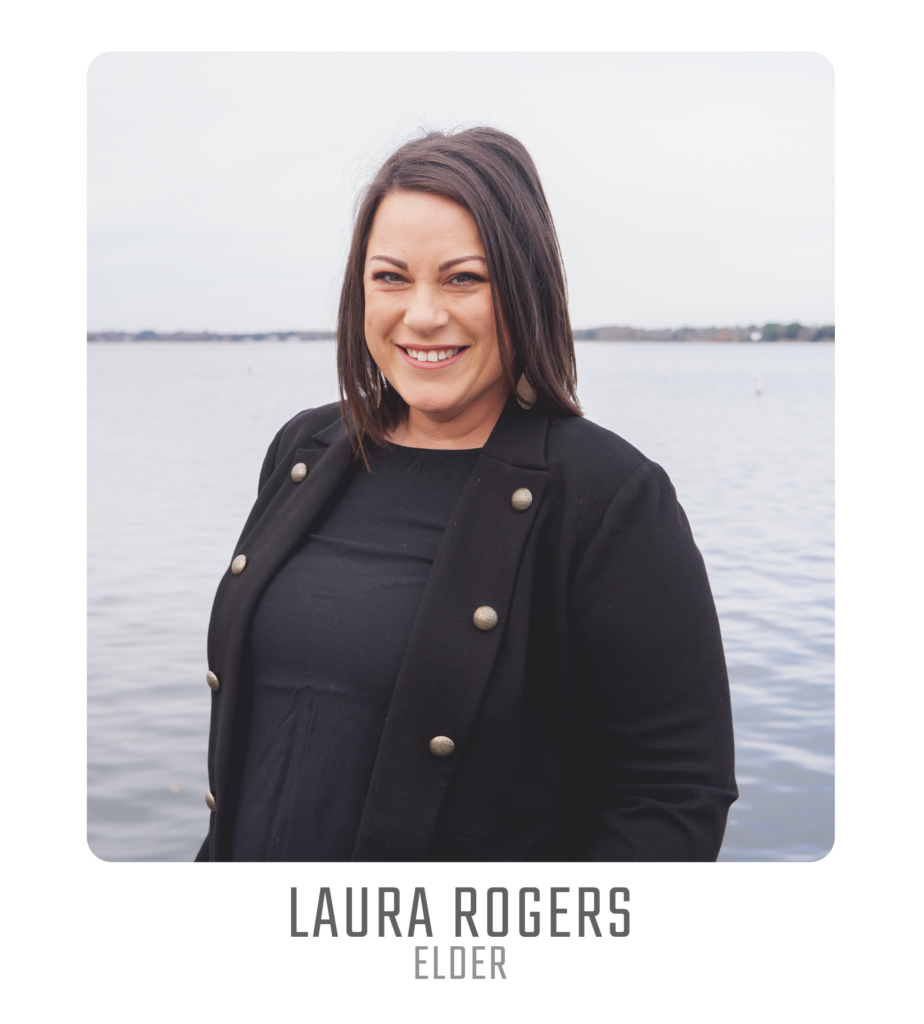 Laura joined TRP when it was 6 weeks old and has been hanging around ever since. She married her high school sweetheart, Evan, 15 years ago. Laura and Evan live in Laurel, Delaware and they have two boys, Jack and Shepard, and a giant dog named Harley. Laura has a BA in Psychology from University of Valley Forge in Phoenixville, PA.
Laura and her family own and operate a UPS Store in Seaford, Delaware. When she's not packing, shipping and printing, she can usually be found reading historical fiction, watching Netflix with Evan or folding laundry. Folding laundry isn't a favorite pastime, but Laura's children feel the need to use all the towels and wear 4+ ensembles each day.
Evan is a local police officer and served 8 years in the United States Marine Corps. He's really, really handsome and Laura enjoys looking at him and holding his hand.
If Laura could be any place in the world, it would be the beach. Alone. With a good book and an icy, glass bottle Coke made in Mexico, because real sugar is better than corn syrup. Always.
The stigma often associated with mental health disorders is a major concern of Laura's. The Church needs to be a place where honest, open discussion concerning depression and anxiety can happen without fear of rejection or judgement from God's people.