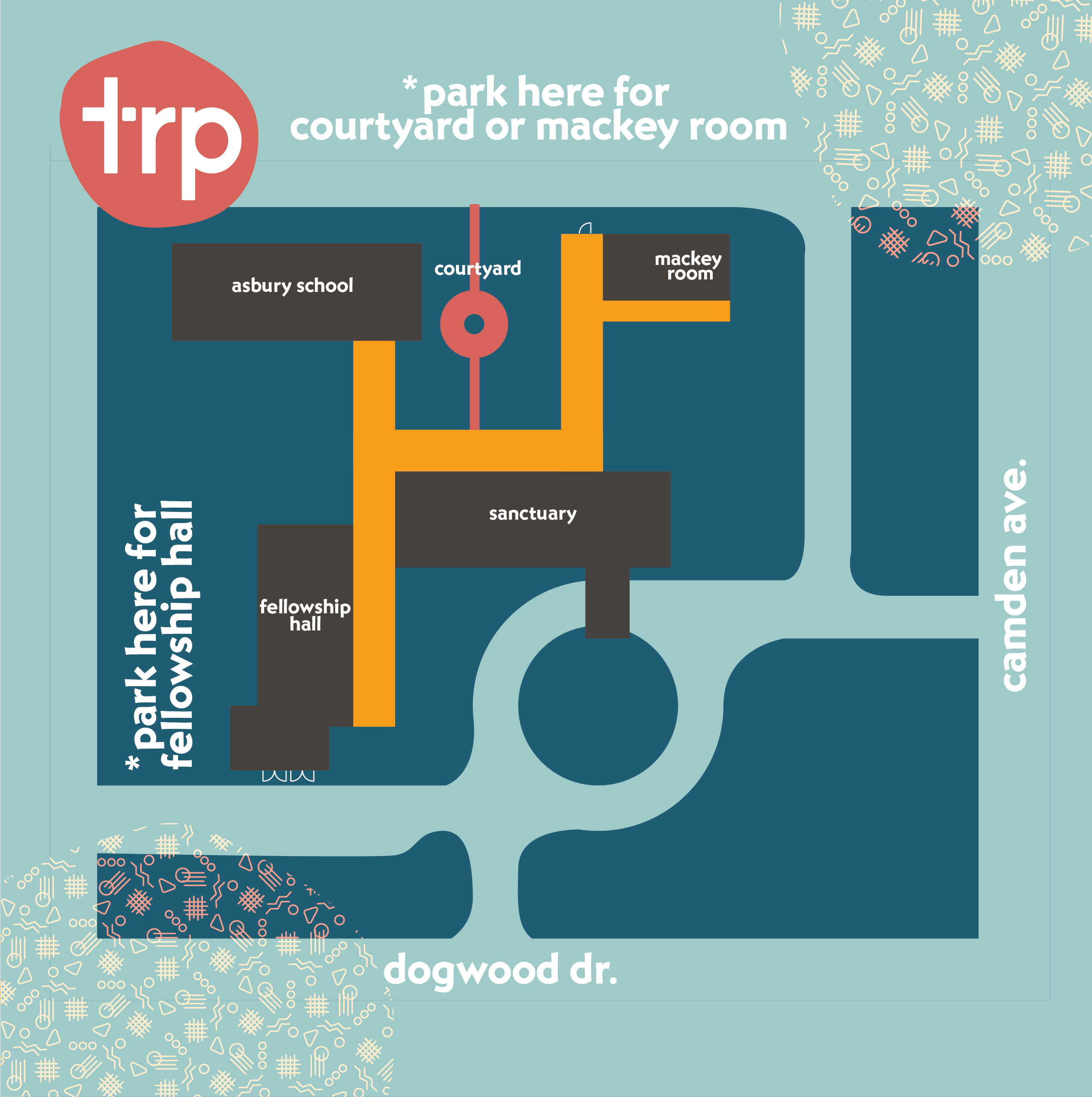 TRP does not own its own building. This decision started as a practical commitment (we didn't have the money), but has continued for ideological and theological reasons (the expenditures and upkeep of a single-use worship space is not a good way to invest in the community).
TRP began as a house church in the winter of 2013, then started renting space from a local Lutheran church. For the last seven years or so, we have rented space from Asbury United Methodist Church.
For ease, we use their address on this website and our social media pages: 1401 Camden Ave, Salisbury, MD. So when you follow your GPS directions and pull up to a massive, 100 year old, church building, directly across the street from Salisbury University, you're in the right place.
We know from experience that navigating a building of this size can be intimidating for a new visitor, so we want you to know a few things:
Our weekly service runs simultaneous to Asbury's traditional service (which is located in their sanctuary), so you might see a lot of folks in fancy suits and skirts in the parking lot, and if you wander too far into the building, you'll probably hear a processional on the pipe organ.
On most Sundays from March–October, our weekly service will be in the courtyard. It is a shaded outdoor space. You can access the courtyard from Asbury's main parking lot off of Camden Ave. Chairs are provided, but if you would prefer bringing your own camping chair or sitting on the grass on a blanket, go for it. There is plenty of space, and it wouldn't be weird.
In the case of inclement or harsh weather, we will be inside the building, most likely in one of two rooms: the Mackey Room or the Fellowship Hall (see maps below). Because this is not our building, we need to be flexible in order to accommodate Asbury's programming.
We will not update the website each week to announce our location, but we will post something on our social media pages to keep folks informed.