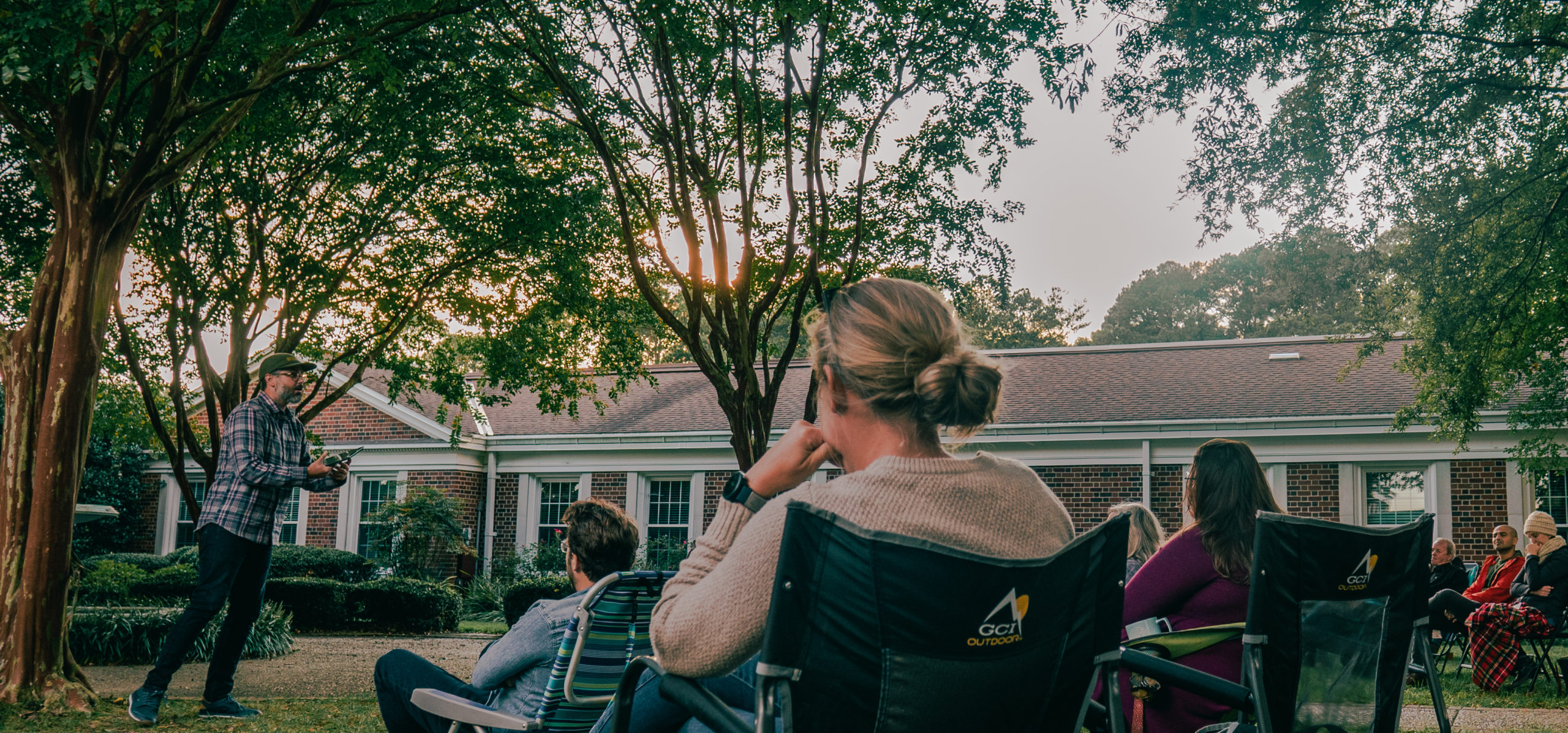 A normal, weekly service will include: 
2-3 readings from the Bible. We have been using the "lectionary" of late to guide our services. The lectionary is a resource that assigns 4 Bible readings each week (an Old Testament reading, a Psalm or another piece of poetry, something from a Gospel, and something from the rest of the New Testament). If you'd like to follow along, visit the Revised Common Lectionary.
2-3 songs for communal singing. We play a mix of contemporary songs and hymns. The band usually includes an acoustic guitar, a piano, and a couple of voices. We end each music "set" with the Doxology.
A time of contemplation. We find time to sit and relax. We close our eyes. We breathe. And we consider a reflective prompt to orient our thoughts for a couple of minutes.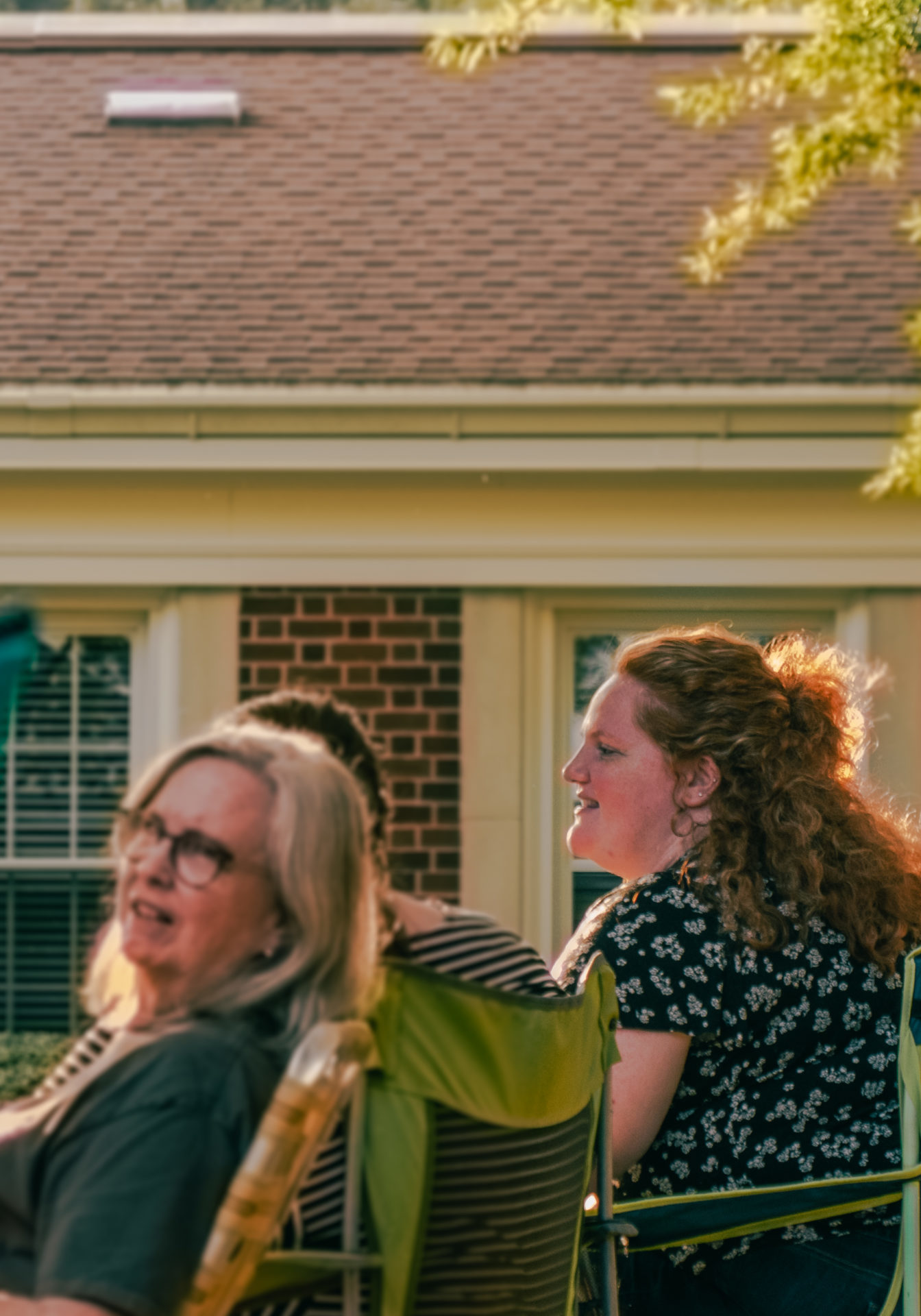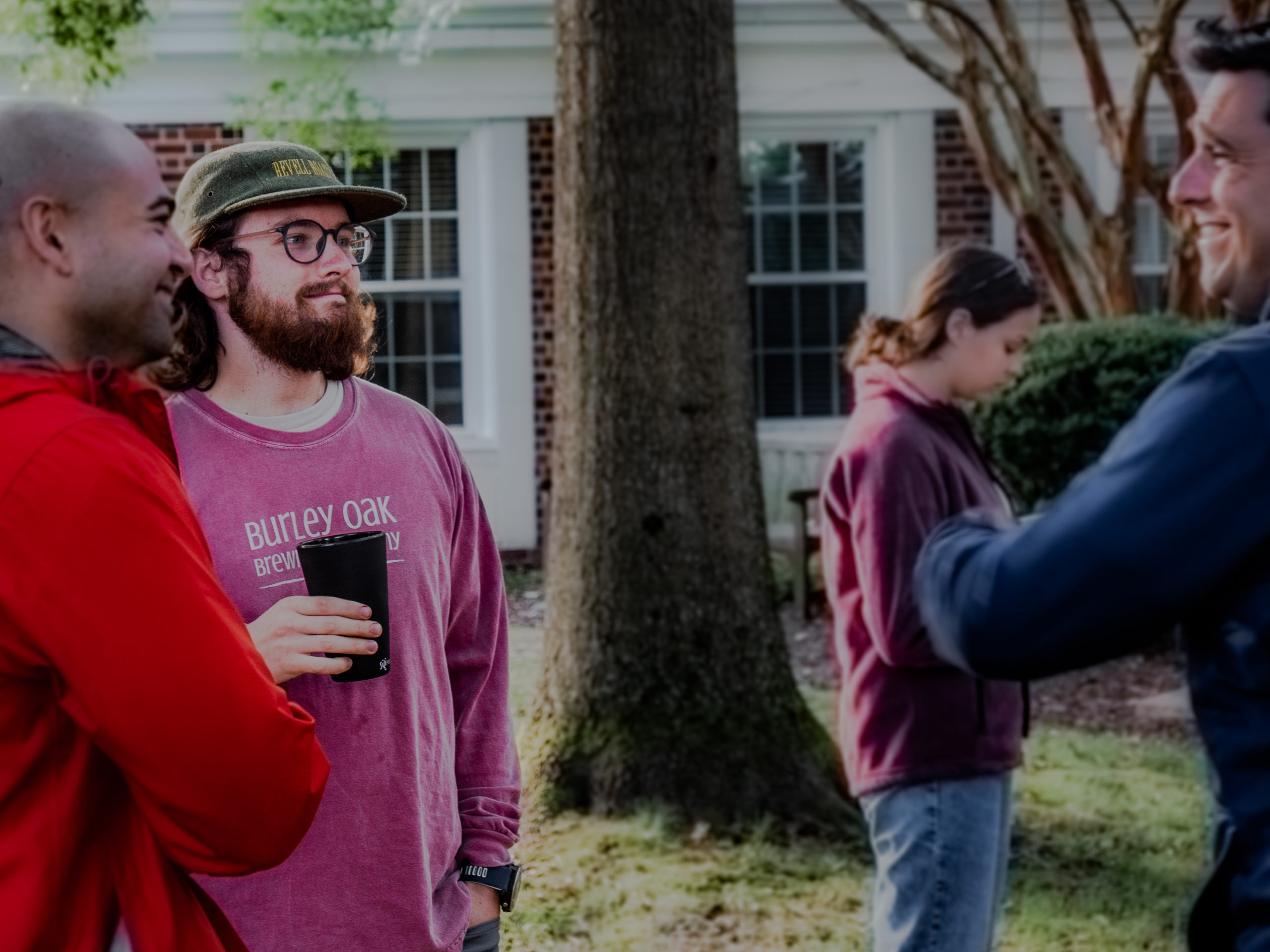 A teaching/a conversation/a dialogue on a selected passage from the lectionary. It's

like

a sermon. (Maybe sometimes it

is

a sermon.) But honestly, you can find sermons anywhere—spotify, youtube, books, other churches. We'd rather talk

with

you. (If you're an introvert and talking is not your thing, you'll be fine to just listen.) Our ministers function more as guides, instructors even. They've studied up and can respond intelligently to congregants' questions and theological and biblical frustrations. We are pretty confident you'll learn something, and you'll leave with something to ponder. 

Communion. We believe the shared "meal" of bread and wine (or juice) is an important practice in one's spiritual formation. It links us with the past (with the meal Jesus shared with his disciples and centuries of church practice that followed), the present (with every other recipient of communion  around the world), and the future (those who will share this table after us). Despite all of the things that work to create division in our world, this act, we believe, allows us to consider our unity and our central call to follow Jesus. At TRP, we practice an "open table." That means, if you are with us, and you want to participate, you are welcome.
Attending a new church for the first time, especially in the midst of a global pandemic, is tricky business. 
We want to make it as accessible for you as possible. 
If there is something you are curious about, drop us a line!
We'd love to respond via text or email or, if you'd rather, we can meet up and talk. Our goal is clarity and honesty.